Talks, Lectures, Training, Public Speaking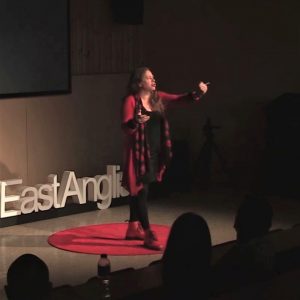 Experienced public speaking from head and heart with honesty, humour and humanity. A vibrant and vulnerable authentic voice from someone who has experienced the volatile ups and downs of life, identity, faith, mental health, business, and relationships.
Well travelled in America, Europe, Africa and the Middle East, as a photographer and multilingual cultural explorer – always preferring the trips and tales that are off the beaten track. After all "Travel is fatal to prejudice" (Mark Twain).
As seen on various media including Film, TV, TEDx, Radio, Podcast, Youtube, & Press.
Find and book me on Pick My Brain for free calls, paid sessions or online and in-person talks.
Recent talks | Booking & Costs | Testimonials | Coaching
Confident and comfortable with audiences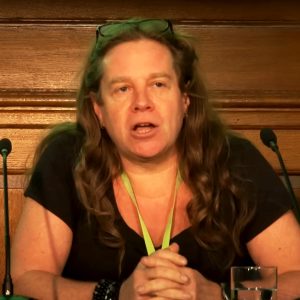 I'm very happy in any kind of public speaking environment. Ironically, when I was a younger adult, audiences and clients petrified me! The supposed trick of "imagining them naked" only made it worse! Now I love it – the talking that is, not imagining them naked! In fact, my talks are often, "naked, raw and vulnerable", to quote Jeff Moore.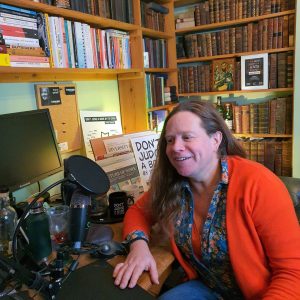 Confidence and comfort with lots of people came with discovering myself, being transparent, vulnerable, sharing from my heart as much as from my head. I had plenty of experience teaching and speaking in my 20s and 30s in church and college environments, being a former theologian and Hebrew teacher, but often public speaking was a case of "fake it until you make it".
"head and heart with humour. A vibrant and vulnerable authentic voice"
Subsequently, coming out as an LGBTIQA person, dealing with mental health ups and downs, relationship and career changes, business and personal gains and losses, all meant becoming comfortable with myself. Now, public speaking is second nature as I've nothing to hide or fear though overcoming anxiety and enjoying the moment is always invigorating!
Recent talks | Booking & Costs | Testimonials | Coaching
Conferences, Panels & Keynote Addresses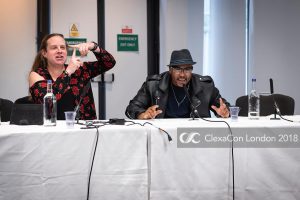 I've spoken at many conferences in the UK, US & Europe, and am very happy appearing on or chairing panel discussions across a range of issues. Although I am passionate, I have perspective, and can happily entertain and explore ideas and beliefs that I may not agree with. Seeing both or more than two sides to something enables me to engage and not get enraged. I love debate and discussion, but don't get angry or personal, I choose not to take offence, even though my energy and passions may get stirred.
Find and book me on Pick My Brain for free calls, paid sessions or online and in-person talks.
An Array of Audiences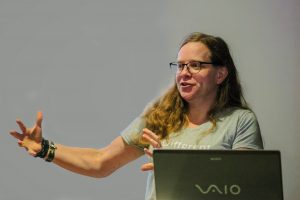 I've addressed rooms full of politicians or psychiatrists, bankers and business types, entrepreneurs or educators, in prisons, schools, colleges, universities, businesses, at public demonstrations and political rallies with 2,000 people, and, most terrifying of all, in front of audiences at stand-up comedy gigs! I've also done my first TEDx talk. Everything is easy after that.
I'm regularly on several radio and TV stations and been filmed several times, rarely needing a second take, being very comfortable live, ad-libbing and waxing lyrical.
Extensive range of Topics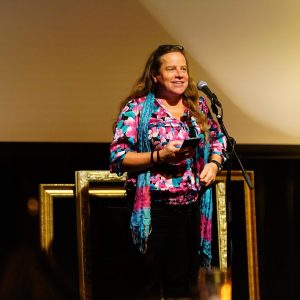 I'm very happy speaking on everything from socio-political issues, to sex and gender; on business, technology, and entrepreneurship; on social confidence, authenticity, and overcoming fear; on mental health, human rights and humour. I've spoken on everything from theology to torture, transgender, and translation, and that's just the T's!
Recent talks | Booking & Costs | Testimonials | Coaching
Recent Talks and Lectures given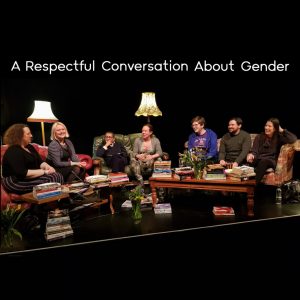 This selective list does not include internal talks and non-public D&I diversity and inclusion training given to businesses, organisations and public sector clients including Police, MOJ, NHS, City & County Councils, Schools, Colleges, nor the near daily 10-min introductions about human bias and brave conversations done for Human Library events online and in-person.
Can we agree to disagree with Linda Bellos, Festival of Ideas – Battlefest, Oct 2023
TechBBQueer – bringing together LGBTQ+ in tech, Tech BBQ Conference, Copenhagen, Sep 2023
Communication in an age of Confrontation, UEA Media & Identity talk, Mar 2023
Allyship Pros and Cons, Alzheimers Society, Mar 2023
A Respectful Conversation About Language, NAC, Jan 2023
Hostry Festival interview/book review with Louise Perry, Oct 2022
Trans Teen Trend – A Case of Social Contagion?, Battle of Ideas, Oct 2022
Haleon Health Inclusivity Index launch panel discussion, Oct 2022
Elevating the Entrepreneurial Potential of People with Disabilities, Tech BBQ Conference, Copenhagen, Sep 2022
Courageous inclusion, McKinsey values day address, USA, Jun 2022
A Respectful Conversation About Drag, NAC, Jun 2022
Joint keynote for Bayer AG (European Diversity Month) with Ronni Abergel, Human Library founder, May 2022
Trans Experiences in Latin America, Q&A Host, UEA, Mar 2022
Urgent Conversation on Misogyny & Safe Spaces Ukraine, WOW Festival, Mar 2022
Protest and Why we Resist (with Jude Kelly, Fatima Rajina – SaveBrickLane campaigner and Maymuna Osman – Migrants Organise), WOW Festival, Mar 2022
Human Library concept – curiosity & courage in conversation, Cloudera, Feb 2022
Girl, Boy, Other: How do we talk to kids about gender, Festival of Ideas, Oct 2021
Supporting trans and non-binary employees in a binary workforce world, Great British Businesswomen Forum, Oct 2021
Mood & Neurodiversity in StartUp teams, Tech BBQ Conference, Copenhagen, Sep 2021
Keynote at WHEN – Women in Higher Education conference, Sep 2021
People as Medicine, Multipotentialite podcast with the Octopus Dude, Apr 2021
Bipolar Disorder, Suicide & Being Transgender, Human to Human podcast, Mar 2021
LGBT Inclusion in Community Life, Eden Project, Festival of Discovery, Nov 2020
Intersex & Trans Awareness panel, Hughes College, University of Cambridge, Nov 2020
The best sex I (n)ever had, True Stories Live, NAC, Oct 2020
Lunch and Learn talk on LGB, Flagship Housing, Aug 2020
Talk for workplace WI on Transgender, Flagship Housing, Jul 2020
Lunch and Learn talk on Gender, Flagship Housing, Jul 2020
Lean in Leeds – LGBTQ+ Panel, Jun 2020
Chairing 'Where has trans activism got to', WOW Festival, Mar 2020
Speaking at 'One Billion Rising', Norwich, Feb 2020
LGBT+ Activism panel, Hughes College, University of Cambridge, Feb 2020
Chairing 'A Respectful Conversation – About Representation', NAC, Jan 2020
A Trans Woman's [hidden] journey in an All-boys school, St Albans School Diversity Society, Jan 2020
Chair Q&A at Penny Pepper, The Naked Punk, National Centre for Writing, Nov 2019
Chairing 'A Respectful Conversation – About the Planet', Forum, Oct 2019
Sex/gender & sexuality outside the cishet binary, Sexpression Training, UEA, Oct 2019
Hate Crime Vigil speech, Forum, Oct 2019
Chairing 'A Respectful Conversation – About Migration', UEA ASA Conference, Sep 2019
The Science of Sex and Gender, ResNet (UEA etc), Jul 2019
Intersectionality, Reclaim the Night, Norwich, Mar 2019
Chairing 'A Respectful Conversation – About Free Speech', NAC, Jul 2019
'Breathless', True Stories Live, Dragon Hall Writers Centre, Jul 2019
Intersectionality, Reclaim the Night, Norwich – Mar 2019
Who or what is a Woman – diversity and dissent, Murray Edwards College, University of Cambridge, Mar 2019
Chairing 'A Respectful Conversation – About Brexit', NAC, Mar 2019
LGBT+ Activism & its importance, Aviva, Feb 2019
Chairing 'A Respectful Conversation – About Gender', NAC, Feb 2019
Atypical Sex and Gender Variant Medical Health, N&NUH ObGyn Conference, Jan 2019
'Miles to Go', True Stories Live, NAC, Sep 2018
Teaching & Training on TransGender & Non-Binary in the workplace, UEA, Masters in Gender Studies, Jun 2018
LGBT talk during Diversity Week, Clarion Housing, Jun 2018
LGBT, Mental Health & Stress, UEA Headucate keynote, May 2018
WOW Festival (opening panel, what the papers say with Jude Kelly, and trans in the media panel), Norwich, Apr 2018
Art, Photography & the Fe/Male Gaze, UEA, Mar 2018
Reclaim the Night, Norwich, Mar 2018
IWD – Biology & Diversity, Swainsthorpe, Mar 2018
Asexual, eNBy & Trans Relationship Reality, Wendy Capewell Podcast, Mar 2018
Being Different, TEDx at UEA, Norwich, Feb 2018
Asexuality, Plymouth Uni, Feb 2018
Who, or what, defines you as a woman?, BBC, Feb 2018
Progress & Regress of LGBT+ Rights around the world, LGBTHM, Essex Uni, Feb 2018
Transgender Day of Remembrance, UEA & Forum, Nov 2017
Intersex, Wellcome Genome Campus, Cambridge, Nov 2017
The Human Library – my story, Positive News, Oct 2017
Gender Dysphoria – nature or nurture?, Essex University, Jul 2017
Gender Revolution, N&N Fest, May 2017
Trans Like Me interview with CN Lester, N&N Fest, May 2017
Identity Panel, N&N Fest, May 2017
Supporting Trans victims of crime & abuse, Victim Support, Apr 2017
From gender rights to human rights, Norwich Humanists, Apr 2017
LGBT rights in Chechnya, Chechnya LGBT demo, Apr 2017
Safeguarding Trans and LGB persons from DASV, Norfolk & Norwich University Hospital, Mar 2017
An identities journey, Norwich Sunday Assembly, Mar 2017
International Women's Day – A different kind of woman, Swainsthorpe, Mar 2017
Norwich Reclaim the Night 2017 Poetry & March for Safer Streets, Norwich, Mar 2017
Exploring LGBT identities and intersection with religious beliefs (panel), UEA, Feb 2017
Around the World in 80 Genders, LGBT HM UEA, Feb 2017
Beyond LGBT Exploring Identities in the 'IQAP+' Tail, LGBT HM UEA, Feb 2017
Women loving Women (panel), UEA, Feb 2017
Beyond the Transgender Tipping Point – diversity and dissent within trans identities, UEA, Nov 2016
Being Yourself and Challenging the Glass Ceilings of Gender – Baffled by, and my journey beyond, the Gender Binary, Queens College, Cambridge, Nov 2016
Should Primary Age Kids be taught about Trans & Intersex?, Mustard TV, Nov 2016
LGBT & Mental Health Stigma, Equal Lives, Norfolk, Oct 2016
No to Hate Crime Vigil, Forum, Norwich, Oct 2016
Suffolk Hate Crime Vigil, Bury St Edmunds, Oct 2016
Literary panel on T.S. Eliot's Four Quartets chaired by Melvyn Bragg, Oct 2016
Barriers to DASV Support Services for Trans People, Leeway DASV, Sep 16
Norwich stands with Uganda Pride rally, Norwich, Aug 2016
Solidarity with EU and International Migrants Speech, City Hall, Norwich, July 2016
Norwich Stays Pro EU Speech, City Hall, Norwich, July 2016
Orlando LGBT Club Massacre Vigil, City Hall, Norwich, June 2016
Trans Needs (part of a diversity training day for counselors & youth workers), MAP, 16-Mar-16
Around the World in 80 Genders, Sex/Gender outside of M/F & Western labels, SOAS, London, 2016
Intersectionality and LGBTIQAP+, UEA Pride+Amnesty, 2016
Being Different, Being Yourself (Anti-Bullying Week), EN College, 2015
The Growth of Trans, Norwich Pride, 2015
Sex, Gender & Mental Health with Dr Hadrian Ball (NSFT), NHS Suffolk, 2015
Coming Out & Being Yourself At Work, Aviva LGBT Network, 2015
Torture: Definition, Spread, Dehumanising, Stop, Amnesty UEA, 2015
Non-Binary Gender in History & Making History Now, LGBT HM UEA, 2015
Fifty Shades of GreySexuality, MOGAI & Tumblr, EN College, 2015
Fifty Shades of GreySexuality, Gender & Sex, LGBT HM UEA, 2015
Trans, Gender, Language & Mental health with Nick Conrad (Radio Norfolk), BBC Radio, 2014
Sex, Gender & Mental Health with Dr Hadrian Ball (NSFT), NHS Norfolk, 2014
Anti-Bullying & Trans Awareness Week talk, EN College, 2014
LGB/TI separate or together? What has gender to do with sex/uality?, TG14 UEA, 2014
LGBTI Human Rights Abuse in Russia & Uganda, Amnesty UEA, 2014
Gender & Sex Variant History, UEA, 2014
Russia: Boycott or engagement, NoToHate Vigil, 2013
The Architecture of Gender, PK, 2013
LGB & TIQ, Where do Sex & Gender Merge & Diverge?, Pride, 2013
Depathologisation of Transgender, TG12 UEA, 2012
A History of Trans & Gender Non Conformity to 1800, LGBT HM UEA, 2012
Trans Myth & Real Life, UNISON, 2010
Social Confidence, HC, 2009
Recent talks | Booking & Costs | Testimonials | Coaching
Pro Bono, Costs and Fees
I deliver around a third of the talks I give for free, mostly getting travel expenses and a box of chocolates – for my waistline, I'd rather a book token! The remainder is split almost equally between corporate-level reimbursement, struggling public sector finances, and further education minimal fees. You can book me direct through Pick My Brain (please ask for a discount code if you are a charity, university or cash-strapped sector)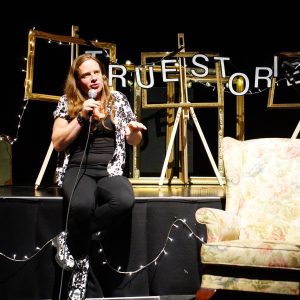 For me, it is never about the money, and on many topics, I will always deliver the same professional content subject to my availability, energy and travel expenses. Like anyone, though, I need to keep a roof over my head and balance the free with the fairly remunerated in order that those who can afford to pay help to underwrite and maintain my freedom to provide more economical or expenses-only options for those without the same resources.
I believe in the Sacred Economics ideas of the gift economy and of paying both what you can afford and what you think I'm worth – when you can afford it! I once did some training at what I thought was fair commercial rates and was told afterwards that if I'd charged double they would have paid it. Another time, I said pay me after hearing me and they paid me double what I was expecting! I prefer to over-deliver rather than underwhelm.
Please contact me if you are interested in offering me a speaking engagement or training opportunity and we can discuss all the options. Alternatively just use Pick My Brain
Recent talks | Booking & Costs | Testimonials | Coaching
Testimonials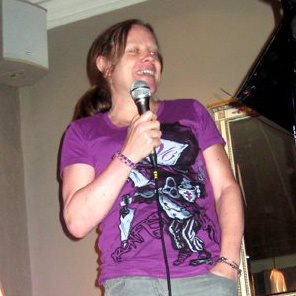 See more on Pick My Brain
"I will come back to book Katy's Brain over and over and over again. There are some people who can fundamentally change and inspire you. Katy is one of those people. Her value is 10x-100x. You will never forget what it's like to feel and work with Katy. And like me, my guess is you will come back again and again and again because of it. Coaching, events, team meetings, mentoring, contributing, brainstorming . Katy you are an A+ partner to have on the roster. I can't wait to book your Brain over and over again." – Maxine Cunningham, CEO Pick My Brain (Canada)
"Oh my God, my mind is blown. Katy Jon is a delight to speak with, and I learned so much, with more sessions promised. You will be as entranced with the same charisma, mindset, perspective, self-image, and humor as I was" – Marc W. Halpert, Author (USA)
"Katy Jon Went, as if Katy needs any introduction, shy retiring [not!], is a regular speaker discussing mental health and is fantastically honest and when I see her name popping up on my switchboard I always punch the air for joy because you know she's going to say something outrageous, although there's no delay or filter on the microphones today!" – Nick Conrad, BBC Radio Norfolk
"an exceptionally engaging and fascinating speaker. I could have sat and listened to you all evening well done more!" – Marcus Dickey Horley, Curator of Access at a leading London Art Gallery
"I picked Katy's (expansive) brain about diversity education and how best to approach encouraging and addressing questions children might have about differences. Katy is not only extremely knowledgeable in this field, they also have reflected on the nuances and developed a robust and effective philosophy that can be applied to help children be curious, develop understanding and ultimately celebrate diversity." – Molly Potter, Author
"What a joyful conversation. Katy Jon is inspiring because what you see is what you get………and more. Open mind, open heart and open to questions. It is so refreshing to have a conversation where you can ask questions without fear of offending and Katy will give her truth as an answer with the same openness and innocence that children use to communicate. She has an interesting story, broad interests and is really making a difference in our world. Thank you Katy for a heartwarming conversation." – Eugenie Drakes (South Africa)
"Katy Jon possesses an amazing amount of empathy and is able to hold space for a variety of perspectives. In our society today, listening without reacting is an ability that we can all cultivate more of. I thoroughly enjoyed our conversation." – Nikita Coulombe, Artist (USA)
"Katy is the type of person I would immediately be drawn to because of the energy and passion that oozes out of what she says. She draws people in." – US Political staffer
"Very effective communicator"; "Enlightening – thank you for sharing such personal information"; "Excellent speaker."; "Excellent, intelligent and enlightening presentation. Thank you for your honesty."; "Excellent speaker, very clear, non-repetitive and good mix of lived experience with theory."; "Very interesting and engaging"; "interesting, informative, and inspiring"; "Very informative, perfect introduction, and also moving in parts"; "So honest & open. Very informative." ; "very articulate" – Various, training seminars feedback
"powerful introduction, immediately addressing/naming how we might feel but also showing so much kindness towards Humankind, our tendency to label, put people in boxes, judgement… to accept it and go beyond it to have a true, honest conversation" – Anon
"I had a great "Meet Katy" session where I picked their brain on mental health and being bipolar in the workplace. Katy was incredibly helpful, and provided me with tales from their own experiences but also highlighted the wider trends, and challenges that are at play. They listened to all my questions and answered with sincerity – whilst adding an always welcome dose of humour. Much like an encyclopedia, Katy was able to provide resources and information on a wide array of topics and have left me with many constructive thoughts moving forward! 10/10 would recommend picking their brain!" – Kay Michelsen, Head of Program, TechBQ (Denmark)
"An astounding speaker." – SM
"As the Student Welfare Coordinator in a sixth form college, I am always on the lookout for inspirational speakers to come in and speak to our students on a range of issues. We have been lucky enough to have Katy delivering two talks this academic year; one about life as a transgendered person as part of Anti-Bullying Week in November, and one entitled 'Fifty Shades of Grey: An Alphabet Soup of Sexuality and Gender' as part of our LGBT Month celebrations in February. Katy is immensely knowledgeable about her subject area and presents it in a very engaging and accessible way. While she is undoubtedly an intellectual heavyweight, there is no sense of superiority, and attendees at her talks genuinely feel that they could ask her anything without fear of offending her or being made to feel stupid. Katy engages incredibly well with young people, and her lively, slightly naughty approach means her audience warms to her immediately, making for an extremely enjoyable hour. I would wholeheartedly recommend Katy to other educational institutions; it is rare to find someone not only with so much knowledge, humour and openness who is prepared to deliver talks on potentially sensitive issues…" LO, Student Welfare Coordinator
"Unexpected, unbelievable, delicious and memorable…an experience and a half. Katy is like no other individual I had ever met. She can speak on any topic, is extremely well read, hilarious in every sense, passionate, authentic…A human library. Literally and figuratively…she will impact you in an incredible way." – MC (PMB CEO)
"Katy is a whirlwind, and I'm just going around collecting the bits of washing machine left in the yard after the twister blows through." – MB
"Honestly one of best people I've heard speak" – SH (UEA)
"You from my perspective are one of a few people who can understand what it is to 'take on the world'. I don't know if that is how it is for you, but wow, you have from my perspective." – CD
"A sane voice in a mad world" – JB (SUTR)
"One of the loveliest people I know and even sit down with absolute arseholes and let them spout their pathetic ideas as part of debate because of that level of wonderful tolerance. You're like some kind of non-binary Jesus, sitting down with the equivalent of tax collectors and sinners." – SC
"You have so much to say about being human that people should listen to." – OO
"Your writing is articulate, well reasoned, researched and intelligent. I love reading your words, hearing you speak." – CK
"Amazingly thought-provoking talk" – Victim Support
"One of the sweetest and most intelligent people I've ever met. I may not personally believe in all that you stand for, but I believe in your right to do what you want to be the person you are." – PT
"ever thoughtful, challenging and inspiring" – PS
"Katy was brilliant – I love listening to her speak!…Katy was an exceptional speaker…warmth and wisdom…set the right tone…set up so well by Katy at the beginning. Incredible words. I think Katy's opening was really awesome. As a DEI practitioner, it made me want to think about how I can use words (like she used) to set the scene for an authentic conversation…Katy is the type of person I would immediately be drawn to because of the energy and passion that oozes out of what she says. She draws people in…opening from Katy was also very inspirational, and real, and informational, and encouraging…Katy, your inclusive mindset is refreshing squared!… I also loved Katy's opening and closing of the event – they had such a beautiful energy that really set the tone" – Various Corporate DEI Event feedbacks
"An incredible campaigner, speaker, and activist" TAP (UEA)
"Your posts and talks are always inclusive, instructive, promote great safe debate and are sensitive to all others feelings and opinions" – KB
"Very much worth going! I could listen to KJ all day! Lucky to know such a remarkable human!" – CH (TEDx)
"Amazing keynote event. Charismatic and inspirational speaker with insightful stories as well as humour (and cats 🐈)…authentic, insightful and hilariously funny talk, we couldn't have asked for more! Such a strong voice form an incredibly inspiring person." – Headucate UEA
"I'm not alone in seeing you as an inspirational person… Of all the people I met, you are the one who gives me hope for the future" – DP
"I love reading your posts and opinions. I value your candour and strength to answer dumb questions. I think what you do is amazing." – SS
"I think you are a thoughtful, kind and intelligent commentator and I find your posts hugely valuable." – CO
"I always read your posts – I don't always agree but I think you are a fabulously intelligent, thoughtful voice in midst of a batshit crazy world." – KP
"You are amazing and inspire me so much. You are incredible and inspiring, and I'm SO SO happy you exist in the world" – FR
"Brilliant and inspiring TEDx talk…excellent. Not as spontaneous as some of your talks, but well-written, fascinating and genuinely inspiring." – AHS
"Your speech at the Norwich Remains Rally last summer was the most inspiring I heard that evening… it was inclusive, informed and sensitive to why some voted Brexit." – EJG
"Keep being marvellous and eloquent… yes, you are showing the change curve is possible, overcoming the insurmountable for others… and just so you know, yes you are pretty good at saying what needs saying." – AG
"We both enjoyed your talk… Your Be-you-to-the-full line was the one thing a wrote on my leaf for the wall, fucking brilliant. Great job!" – ML
"Genius and star and proud to be their friend" – JB (politician)
"I loved the lecture. I thought it was incredibly mature and that people in my generation really need to hear this kind of healthy and constructive message." – Uni Student
Recent talks | Booking & Costs | Testimonials | Coaching
Public Speaking Coaching
I am available to coach on self-confidence, speech writing, delivery, adding humour, and other tips to aid your own public speaking opportunity.
"Katy's help hugely improved my presentation both in content and delivery. Delightfully informative approach with lots of little tips that actually make all the difference. Following her coaching I did my first public speaking gig to an international audience of 2,500 people." – Rob Whitworth Photography
Public Speaking or Training Enquiry
Please contact me if you are interested in booking a training session, school/college talk, educational lecture, public speaking opportunity, after-dinner speech, or any private coaching or consultancy. You can also find and book me on Pick My Brain for free calls, paid sessions or online and in-person talks.