[There are no apologies for what follows, on a day such as this, these things need to be called out, trigger warnings of statistics of abuse but no details of abuse]
Norwich Rising (EDP report), in its sixth year, is a part of One Billion Rising, founded by Eve Ensler in 2012 and celebrated usually on 14 February to combat and end violence against women and girls. In 1998, the V-day (Victory, Valentine & Vagina) movement grew out of her Vagina Monologues performances and a campaign to support domestic violence shelters and agencies. Art and activism come together to support female victims of abuse.
What follows is the text of my speech at the event. As someone born male, but now transitioned, and having been in both some amazing relationships and some abusive ones, I am always both honoured and ashamed to be invited to speak at these events. Honoured to be included, ashamed of what (mostly) men have done to women.
That these 'Rising' events take place on Valentine's Day serves to remind us that not all love is loving; that on this day some people would be better off leaving rather than staying in their relationships, and that so much 'romanticism' can be coercive control especially when used with ill intent to prey upon the vulnerable.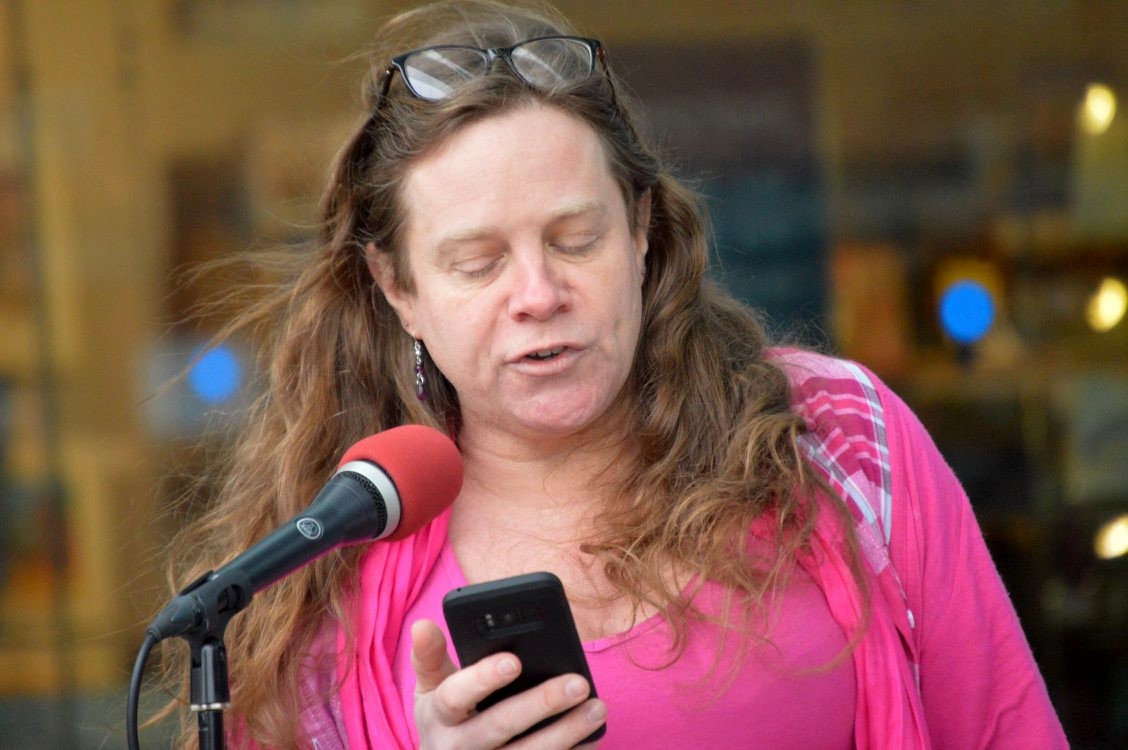 Text of Speech
Just walking up to the Norwich Rising event I overheard two guys describing a woman as a fat pussy. When we reduce people to their body parts, we dehumanise them and make abuse easier.

This last year has been the year of Donald Trump and pussy hat women's marches, the year of the #MeToo movement against abuse in the movies and media industry and the likes Harvey Weinstein, the year of the Presidents Club charity dinner for sexist dinosaurs, and just this week the boasting of the Philippine President of how he ordered the shooting of female rebels in the vagina because without one, women are useless.

It's also been the week of ongoing revelations in the charity sector, of Oxfam's workers sexual exploitation in Haiti and other humanitarian agencies admitting similar; up to 10% of female workers abroad had been sexually assaulted or witnessed abuse. Even at home, there a 6 allegations a year of abuse in Oxfam shops.

People aren't born abusers, they witness, repeat, and learn sexism from media stereotypes and scenes of graphic sexual exploitation and violence. We need to educate now not later in life. Consent and respect classes for pupils reduced rape offending rates by half in Kenya.

It's also been a year of challenge to trans women and whether they present a risk to women's safe spaces. Of 4 support services I've spoken to in this region they are all trans supportive but also risk assess all service users and workers.

Yes, 12 transgender spectrum people committed murders over the last decade, 7 victims were male, 4 female, and 1 was a trans on trans killing. Men are twice as likely as women to be the victims of transgender perpetrators of serious violence. Trans people are disproportionately likely to be victims.

We can all twist statistics, and these figures mask different degrees of abuse, but 1 in 5 men face abuse within relationships, 1 in 4 LGB, 1 in 3 women, 1 in 2 trans people (mostly female-identified), but every one is one too many. Hashtag #TimesUp.

It is time to stop violence against women and girls be it domestic, sexual coercion and violence, or ritualistic FGM. Misogyny, molestation, mutilation and murder of women and girls must stop.

Don't send a card for Valentine's, send a message – NO MORE violence or abuse.

You may shoot me with your words,

You may cut me with your eyes,

You may kill me with your hatefulness,

But still, like air, I'll rise.

Does my sexiness upset you?

Does it come as a surprise

That I dance like I've got diamonds

At the meeting of my thighs?