Authentic Living & Conscious Communication
It is how we live, not when we will die, that we should be concerned about. How we argue, more than whether we always have to agree. Both death and disagreement should bring reflection, not regret.
Quality, not quantity of life
Conscious communication rather than contentious conflict

"It is the quality of how we live, in whatever circumstances and trials, not the quantity of our life, by which we should be measured. How we have grown, not what we have known. Not our faults and failures but how we learned from them and how many times we got back up again. Not our principles and judgements but how we stopped judging and sought justice. A little more reflection rather than reaction, in this world, would not go amiss. An attitude of gratitude, of making the best of it, not having the most of it. In disputes and discussions, of engaging not enraging, debate not hate, communicate don't excommunicate, discussion not repercussion, of agreeing to disagree rather than the binary opposition of assuming your being right makes everyone else wrong rather than just being of a different mind." – http://www.katyquot.es
TERFgate or Freedom of Speech?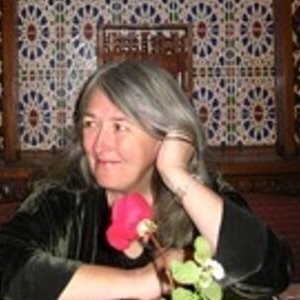 This is something which Professor Mary Beard has tweeted about this weekend, in the wake of verbally violent disagreement over free speech and debates between some more radical feminists and aggrieved trans:
at risk of using few more characters, wouldn't it usually be better to tweet "we disagree about this" than "you're wrong about this"?

— mary beard (@wmarybeard) February 21, 2015
That heated debate, still going on – and which left Beard crying and even Peter Tatchell bruised, has resulted in both trans and feminists disagreeing as much amongst themselves as between opposing beliefs. Although it is hard not to disagree with many of the despicable 'outing' actions of Cathy 'Bug' Brennan, but even she has recently posted on agreeing to disagree.
Oliver Sacks, on how to live and (not) die
In the New York Times, renowned author and neurologist Oliver Sacks has reflected profoundly on his life and approaching death from terminal cancer:
Oliver Sacks by Luigi Novi 2009

"It is up to me now to choose how to live out the months that remain to me. I have to live in the richest, deepest, most productive way I can… I have enjoyed loving relationships and friendships and have no real enmities, I cannot say that I am a man of mild dispositions. On the contrary, I am a man of vehement disposition, with violent enthusiasms, and extreme immoderation in all my passions…

I feel intensely alive, and I want and hope in the time that remains to deepen my friendships, to say farewell to those I love, to write more, to travel if I have the strength, to achieve new levels of understanding and insight.

This will involve audacity, clarity and plain speaking; trying to straighten my accounts with the world. But there will be time, too, for some fun (and even some silliness, as well)… I feel the future is in good hands…

My generation is on the way out, and each death I have felt as an abruption, a tearing away of part of myself. There will be no one like us when we are gone, but then there is no one like anyone else, ever. When people die, they cannot be replaced. They leave holes that cannot be filled, for it is the fate — the genetic and neural fate — of every human being to be a unique individual, to find his own path, to live his own life, to die his own death.

I cannot pretend I am without fear. But my predominant feeling is one of gratitude. I have loved and been loved; I have been given much and I have given something in return; I have read and traveled and thought and written. I have had an intercourse with the world, the special intercourse of writers and readers.

Above all, I have been a sentient being, a thinking animal, on this beautiful planet, and that in itself has been an enormous privilege and adventure."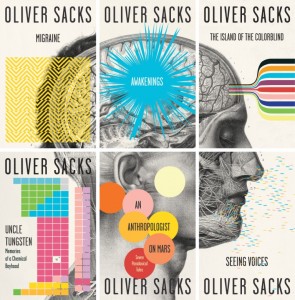 We are indeed unique – only we can live our lives and ours alone, to the full.
Oliver Sacks is the author of Awakenings, The Island of the Colour-blind, and The Man Who Mistook His Wife for a Hat.
This post began life over on Bubblews as "It is how we live not when we will die that we should be concerned about ".