About Katy Jon Went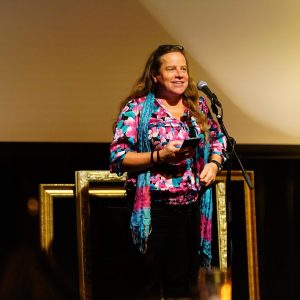 I am a writer, commentator, educator, keynote and conference speaker, and activist, on social justice, equality, diversity & inclusion (JEDI or DEI), intersectionality, politics & culture, language, literature, theatre & the arts, history & social sciences, religion & philosophy, LGBTIQ+, sex and gender, mental health and wellbeing, human rights, DASV, photography, and many more things besides, ie I'm a multipotentialite who has studied and worked in many fields and sees the bigger picture, I hope, and the intersectionality of ideas and causes. I also believe in the free and fair speech to discuss them without taking offence or rising to any ad hominem baits.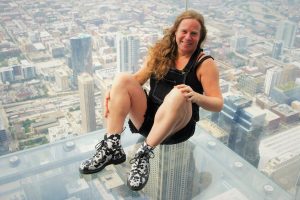 I very much believe in all the smarts – IQ, EQ, SQ and a dozen more, and believe in life-long learning. I love to teach what I know but more importantly to share how to discover it for yourself. I'm a part of Pick My Brain and have a profile there if you are thinking, I really want to "pick your brain" about pretty much anything!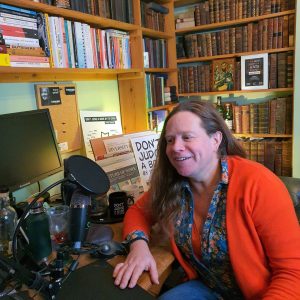 I've been the subject of BBC, Channel 4 and independent documentaries, regular TV & radio interviews from ITV to GB News, Radio 4 to Bush Radio in Capetown (Africa's oldest community radio station) and have been on many podcasts to talk about mental health – especially bipolar and anxiety, insomnia, gender, sexuality, conversation and communication, cancel culture v woke wars, and the human mind and capacity for knowledge, understanding and self-growth.
I speak at workplaces, schools, universities, TEDx, numerous panels, and festivals like the Hostry Festival, N&NFest, Women of the World (WOW), WHEN, Act for Change Together, Academy of Ideas BattleFest, Wilderness, and Prides, TechBBQ in Denmark, and keynotes from Zoom to New York.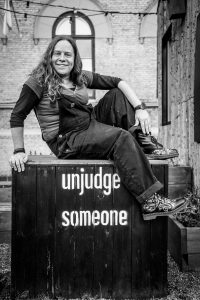 I'm the UK Coordinator & Head of Methodology at the Human Library, and part of the global online event delivery team. I head up best practice and develop safe spaces for risk and engagement without offence taking, bringing my DEI training expertise and personal willingness to talk to anyone into the Human Library experience arena. I sit on the Norfolk Equality & Human Rights Council, as well as advising on ITV's diversity panel and others.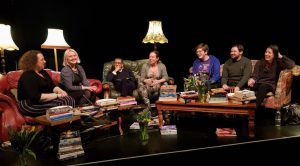 I chair the Respectful Conversation "toxic and taboo topics" panel series at Norwich Arts Centre – where I'm also a board member and diversity sub-committee member.
Also in the arts, I co-organise the plein air art event Paint Out since 2014 – and managing artists is like herding cats!
I previously ran a tech company and used to program but my skills are now more people-based despite an ongoing fascination and usage of gadgets and technology.
I founded GenderAgenda, ran support groups, and consult on the Fifty Shades of Gender project. I was a committee member of Norwich Pride and LGBT History Month.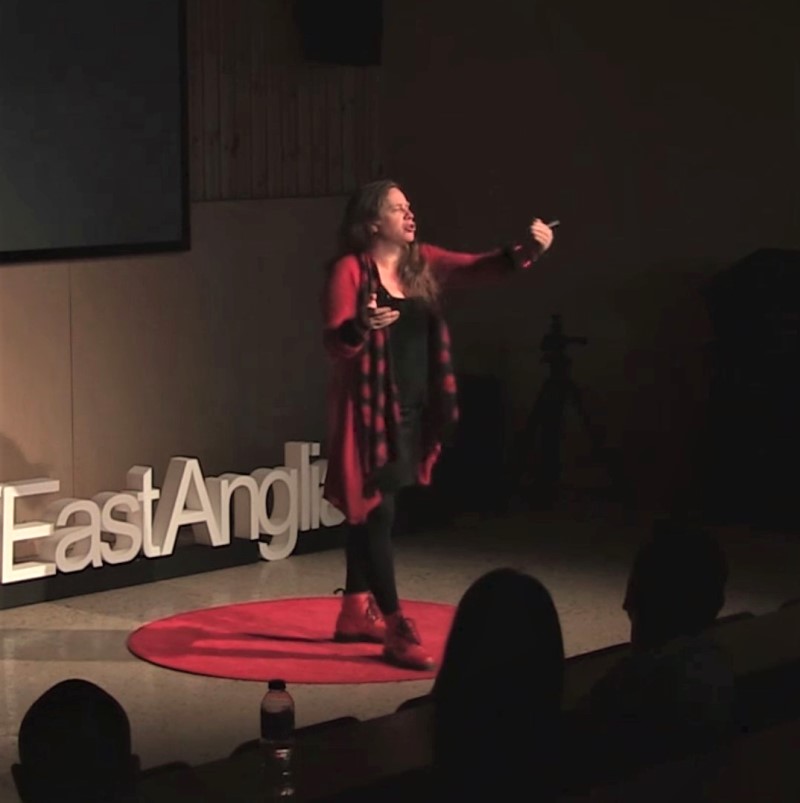 I am passionate about learning, change and humanity's potential. I am somewhere between a realist and an optimist, whilst I warn about negative outcomes, I like to believe we will avoid them. I love reading about dystopias in order to imagine a better utopia, so long as it is a varied and diverse one, and not a dull uniform one. I was inspired by 60s-70s Sci-Fi to believe in a future where interracial kisses, genderless worlds, and alien bars were the norm. AKA I'm a TV & movie addict from Star Trek to Star Wars, Mandalorian to Marvel & DC nerd. Though why does it always rain and the sun never come out in Gotham?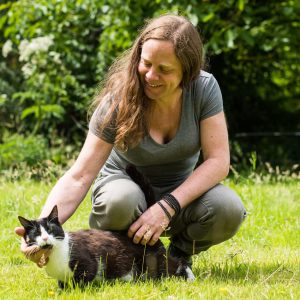 Many people feel a need to keep their professional and personal, public and private, separate. I've decided to throw caution to the wind in the name of transparency and authenticity, and the pointlessness of privacy options when Google can find anything these days except my car keys and glasses. (Edit: with Smart tags it can find them too now!)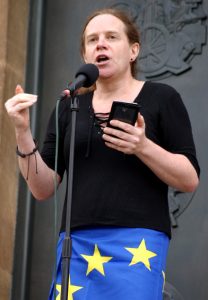 As a result, I'm very visible around mental health, gender or sexuality, political views (have voted for 4 different parties!), but more than that I endeavour to listen to varied points of view. I read (dip or devour depending on my schedule) 3-5 newspapers and multiple online media daily, across the political spectrum to ensure I'm not in some kind of echo chamber of only my preferred beliefs. I like to discover people's whys as well as their whats. I'm as interested in "to what end" and how something is said, as in what is said itself.
My Name, Gender, Pronouns, Identity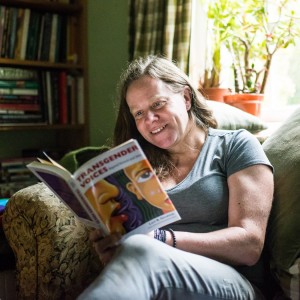 I am non-binary transgender (but hold all these labels loosely preferring person or human) with a medical history of atypical physical gender, height and puberty development (due to a hormone deficiency). You may find me on the Internet as my former name Jonathan Went (e.g. articles and papers online from the 1990s), under which I used to write and teach. I prefer simply Katy or Katy Jon when interviewed, but can also be found under bylines as Katy-Jon, Katy Jon Went, KatyJon or just KJ.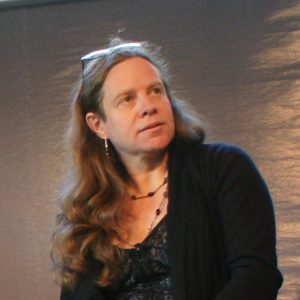 As to pronouns, I'm fine with 'she', but feel technically more aligned with non-binary 'they'; I'm not keen on 'he', though I tolerate it to avoid explaining myself a dozen times a day, as my indefinable gender does send out mixed messages in our stereotyped binary world. My name, pronouns and gender, are less important to me than being respected as a human being of value, first and foremost, even though the courtesy of respecting self-identification is a part of that. I prefer trans person or transgender without the addition of woman unless offered as an inclusive olive branch of sisterhood among consenting women.
My sexuality continues to evolve but seems to have arrived at asexual with a splash of pansensual and polyflirty. I somewhat tongue-in-cheek say that I have been or am each and every letter of LGBTIQAP.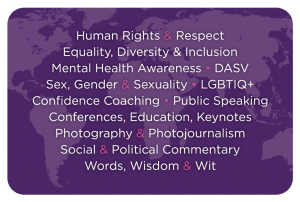 If you want to know more then read my potted Bio (sounds like something that should go in the greenhouse!).
Also check out my: Talks, Quotes, Writing, Film and Comedy pages, and introductory post on here about trying to bring everything together in one place.
In addition, feel free to follow or send me a friend request on the various social media channels below or book a free call on Pick My Brain to get to know me.
Web Sites & Social Media Profiles
You can also find me at:
Art Exhibitions UK – calendar & events site for artist & gallery shows driven by my love of art and need to organise all the PVs I go to, sometimes 2-3 in a night.
Biblical Hebrew Made Easy (teach yourself an ancient language)
Blogger – KJ's Rants & Musings (older blog posts on politics, economics, social commentary)
BMSoftware (translation, language & theology software)
Facebook – Personal (friend requests welcomed)
Fifty Shades of Gender – project consultant & co-founder
Food and Wine Reviews – Who doesn't love to eat and drink, and in our case write about it!
GenderAgenda – trans, gender, intersex awareness talks & training
Human Library – UK coordinator & global Head of Methodology
Instagram – Food, Cats, Art, and Docs pics mainly!
Norwich Arts Centre – Board member and chair of A Respectful Conversation series of engagements around difficult topics
Paint Out – majorly involved since 2014 in this fabulous art & plein air painting project
Pick My Brain – advising around diversity, culture, and confidence on this start-up platform – you can book me for a talk or chat there.
Professional Pedants (proofing, editing, correcting, writing)
Quora (a Q&A site where I tend to answer questions on motivation, mental health & wellbeing)
Soundcloud – Audio recordings of talks and podcasts
TikTok – my nephew made me do this! Plus some folk at a McKinsey keynote said should I do one – mostly food at the moment not deep thoughts!
Tumblr – KatyJon
Twitter (instant immediate news & views gratification)
Vimeo (where the film "What Katy Did" can be found)