Bring Back Our Girls, Not Forgotten
One year on from the 200+ Chibok girls capture by Boko Haram in Nigeria and the #BringBackOurGirls viral social media campaign, and there is still no news. Today, organisations and individuals around the world are trying to keep the media and political interest, as well as the girls, alive. The value of African lives and lack of international interest, alongside diplomatic and United Nations powerlessness, still means it is up to media and public channels to keep their fate an important issue.
365 Days On, Trending Hashtag
To keep the awareness current, a new hashtag campaign , alongside the old, has emerged to mark the lack of progress #365DaysOn.
#365DaysOn #ChibokGirls Detained Damned Dehumanised Demoralised Deprived Devastated Discouraged Dishonoured Distressed #BringBackOurGirls

— Zawadi Nyong'o (@ZawadiNyongo) April 14, 2015
The inaction has led to complaints about Hashtag diplomacy and foreign policy with some  questioning whether Twitter or petitions can achieve anything at all? In terms of Human Rights campaigns it has made a difference in seeing various international violations of freedom or fair trials, both acknowledged, and sometimes ended:
'Twitter activism…unfortunately doesn't change the world.' #BringBackOurGirls one year on http://t.co/kBElZIy7Ih pic.twitter.com/WVHttQjuDo

— NBC News (@NBCNews) April 14, 2015
#BringBackOurGirls 1 yr later, where are they suffering? Thanks hashtag foreign policy. No one did much at all to save them. Sad.

— martha maccallum (@marthamaccallum) April 14, 2015
Nigeria's Elections
The situation has contributed to the ousting of Goodluck Jonathan as President and the new incumbent Muhammadu Buhari, whilst saying that he would "do everything in its power to bring them home", suggested that he could offer no promises and people shouldn't get their hopes up.
Boko Haram brazenly added to the subdued expectations by saying that the girls had all [been] "converted to Islam" and "married off".
Boko Haram still seem untouchable
Amnesty International have said that the Boko Haram militants have abducted 2,000 girls and young women in the last 15 months, forcing them to be cooks, sex slaves, wives, and fighters.
Nigeria, whilst on target to become Africa's richest and fastest growing nation is also one of its most complex, and one were western influence is minimal. Indeed, Boko Haram's very name means "Western education is forbidden".
Islamic State (IS)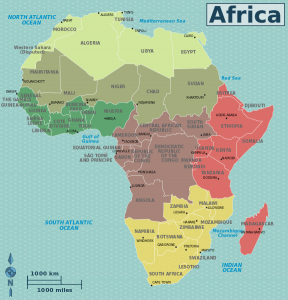 With Boko Haram and Al Shabab allying themselves with Islamic State it means that North Africa from Algeria to Sinai and Nigeria to Sudan, is under threat of extremist conquest and a massive increase in further human rights violations. Consolidation under a broad IS umbrella in Niger and Libya could see an extremist Islamist caliphate more a reality than a threat.
Ongoing battle & the Value of African Lives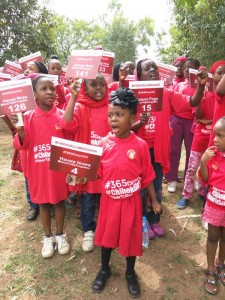 Whilst IS and Boko Haram use the Quran as justification, Muslim leaders around the world also condemn their actions from the same texts. This remains, therefore, extremist ideology parading itself as religious purity or geographic gain. Bring Back Our Girls remains the rallying cry, but all African human rights issues and news stories need to be given similar prominence and awareness. African lives, when hundreds – if not thousands, die or go missing, should not be consigned to small-print inside page news, but be given the weight and international importance it needs.