As New Year 2018 breaks, and on a bright light January mid-winter dawn at that, I realise that 2017 has been a year of two halves or even four quarters, much like the seasons. I've diaried most of my non-married adult life, including the last 11 years. Along with an insomniac's sleep spreadsheet and a bipolar mood diary, I've a fairly good idea of my moods and their seasons.
"I will love the light for it shows me the way, yet I will endure the darkness because it shows me the stars." – Og Mandino
Light and Darkness
I'm going to pepper my reflections with random quotes about light and darkness, which diurnally deliver some of the starkest contrasts of daily existence, but which are at their hardest to endure when the nights are sixteen-hours long and the days excruciatingly short. And particularly hard, when one's mood is low, insomnia debilitating, leaving one drawing the curtains at midday and getting up as the sun sets in deepest winter. I long for the lengthening days of 2018 as it progresses to June's summer solstice.
"Every human being is a mixture of light and darkness, trust and fear, love and hate." – Jean Vanier
MAD, BAD, and SAD
For someone who is or has Bipolar Affective Disorder (BAD), with an annual accretion of Seasonal Affective Disorder (SAD), it's only appropriate that I confess to also being MAD. Whilst calling someone mad is deprecated, it is thoroughly modern to have a Mood Affective Disorder including various depressions, bipolar disorders, and anxiety disorders – yes I have a GAD (Generalised Anxiety Disorder) too. My OCD seems to be collecting three-letter mental health acronyms!
"Where there is much light the shade is deepest." – Johann Wolfgang von Goethe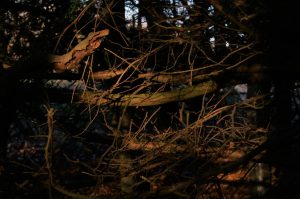 The low moods are so deep that you feel your world is going to crush you like suffocating under a mountainous avalanche of rocks and soil or at the depths of the ocean as the air runs out and the pressure crushes your lungs.
"The sunrise and sunset shows us that in life there are ups and downs. There is light and darkness." – Debasish Mridha
Whilst many of these seriously affect my wellbeing I also regard them as part of the range and spectrum of personality and psychology. So whether one has the clinical diagnosis or not (I do), one is not one's label, or doomed by it, since we all experience anxiety, low mood, and the seasons, to varying degrees. The difference is the degree to which we suffer and are immobilised in one's ability to function in life, hold down a job, pay bills, or maintain a healthy functioning loving relationship.
"Light isn't always buoyant and shadows aren't always despair; yet both, I believe, are limitless in lessons that they share." – Carolyn Riker
Housed but feeling temporarily not at home
The last quarter has been one of my worst in some six years. Brought low by overexertion and exhaustion, insomnia, arthritis, whiplash, chronic anxiety and panic attacks over benefits renewals and appraisals, and a near six-month long house rewire that upended my comfort nest, I became uprooted, homeless within my own home.
"The most precious light is the one that visits you in your darkest hour!" – Mehmet Murat Ildan
Yet, I appreciate that I have a roof over my head, just enough flexible work to meet the difference between housing benefit and rent, enough security from family on months I'm short, to avoid a past history of extensive rent arrears and three eviction notices and an unsecured debt-pile equivalent to a middle-class mortgage without any house to show for it.
Others, in worse situations, have seen a doubling of people living rough since 2010, alongside a 50% cut in homelessness funding, a rise in food bank use, people losing their DLA/PIP assessments, being stuck on six-week Universal Credit delays, and seeing mental health services in crisis and special measures as they fail to match 'service user' needs. Austerity has worsened our wellbeing and failed in its fiscal justification.
Suicide Safety Net
My own darkness arrived at a time of maximum therapeutic support. I'd just managed to get a second package of 6 therapy sessions within a few years. The first took 3 years of asking and the second, around 6 months. But even with weekly therapy (extended to fortnightly for a longer period), bi-monthly care team support, regular mental health team check-in calls, a loving longterm partner, and a veritable army of support cats – I still suffered 4 days in 3 months where I was suicidal.
"Always surround yourself with friends that have plenty of light in them. That way, you will always have candles around you when days are dark." – Suzy Kassem
Getting through the immediate seemingly life-threatening panic or manic anger or the aching raw bawling sadness has taken every ounce of my energy, and drawn on the understanding of my lovely partner in ways that I never wanted to. I nearly broke my girlfriend! She is, however, heroic in her ability to separate my needs (without being needy) from any responsibility to solve or salve, only to be a supportive companion and a candle in my darkness.
"Look at how a single candle can both defy and define the darkness." – Anne Frank
Fortunately, due to my most serious past suicide attempt five-and-a-half years ago, I'd ensured that my house was empty of the means to take my life (via pills at least). It didn't stop me from feeling my fragility and emotional rawness of having the same suicidal ideation but a better safety net in place. Driving is dangerous when one feels the power to take one's own life beneath the foot pedal on an angry with the world day.
Not so Superman/girl
My superpowers have more than once met their psychosocial Kryptonite. I say psychosocial because I'm well aware that it is my psychological wiring and emotional responses to social and financial situations that trigger my darkness, anger, and powerlessness.
Surviving rather than thriving is a temporary reward and respite. Living to face the terrors and panic attacks of another day. That is why dying feels like such a tempting relief, the only way to take a day off.
"And I find it kinda funny, I find it kinda sad
The dreams in which I'm dying are the best I've ever had" – Mad World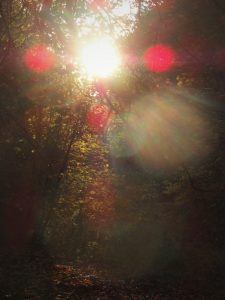 I have good days too, and in-between average days, that are nonetheless relief days. Being bipolar I'm never far from depression, nor elation. So I respect both. I can swing from scarily suicidal to aesthetic appreciation of art, beauty, food and kittens in just hours. Sadly, my rapid cycling rollercoaster can look fine, be engaged, and yet hours before or later be considering suicide or lying in the bath wondering what it would be like to drown in nihilistic comfort before the warm welcoming water got cold.
"If we never experience the chill of a dark winter, it is very unlikely that we will ever cherish the warmth of a bright summer's day. Nothing stimulates our appetite for the simple joys of life more than the starvation caused by sadness or desperation. In order to complete our amazing life journey successfully, it is vital that we turn each and every dark tear into a pearl of wisdom, and find the blessing in every curse." – Anthon St. Maarten
Life is full of light and dark, morning and night, summer and winter. Contrasts that make the extremes, well, more extreme. The highs are ecstatic and the lows are the end of the world.
"Life isn't just about darkness or light, rather it's about finding light within the darkness." – Landon Parham
Yes, company, compassion, communication, the comfort of friends, are a solace though not a solution during those lonely days, weeks, months, and sadly, years. I've been anxious for 45 years, depressed for 15, bipolar (officially, at least) for 5. But, I've been alive for 50 years, continually by the thin thread of tenuous determination to live another day – despite several attempts, and many more close calls to end it.
"Why not dare yourself to become a shining positive light where darkness is the only thing known?" – Edmond Mbiaka
Getting through the night
Closing the curtains in winter at 4pm and waking at 4-5am some 3-4 hours before sunrise, leads to hours of wakeful darkness, and how to endure it. BBC iPlayer Radio plays are often an answer or cricket match commentary from Australian timezones.
The constant onslaught of dark days and anxious early mornings is like being pelted with a slinger's stones or archer's arrows from an infinite quiver where each one won't kill you but like a death by a thousand cuts will make you weaker and even less likely to get up and face the next day.
My 50 years, which feel like 500 at times, have taught me a healthy respect for mental wellbeing and to take pleasure in the little things like the fact that I woke up well today, and that it wasn't raining. The longest night is past and longer days are around the corner, the light is returning, spring is coming.
I guess getting through the night is my daily version of other people's getting through the winter. My rapid cycling mood means I experience the seasons on a quotidian basis. But I also learn from nature, that as sure as spring follows winter and morning follows night, so too will my mood lift or circumstance change.
"I restore my book to the bracing and buoyant equilibrium of concrete outdoor Nature, the only permanent reliance for sanity of book or human life." – Walt Whitman
Today, I walked among the trees, chatted with my partner, ate simple but tasty food, and stroked cats – lots of cats. I've survived another day.