A Response to Paris, Beirut, Baghdad, Sharm…
…And countless other cities, countries, rural Nigerian towns, American schools, where people take it upon themselves to gun down others in the name of, well in the name of their hurts, offense, injuries, desires, greed, whatever. It's not about Islam, or indeed any religion – each has been there with its own extremisms, the Crusades, the Inquisition, Biblical Judaism, even Buddhism and Hinduism, and Sikhism. As John Lennon sang – "Imagine … no religion". But then there's the Hitlers, Stalins, Maos and Polpots, of this world. Roman pagans trying to wipe out Christianity, Communist extremism. It is the extremism they have in common, not faith or race. Paris, Beirut, Baghdad, Sharm el Sheikh, or Ankara, a month ago, have also seen similar scales of atrocity, not just once, but some of them daily.
Imagine there's no countries
It isn't hard to do
Nothing to kill or die for
And no religion too
Imagine all the people
Living life in peace…

You may say I'm a dreamer
But I'm not the only one
I hope someday you'll join us
And the world will be as one
#PrayForParis / #PrayForBeirut / #PrayFor…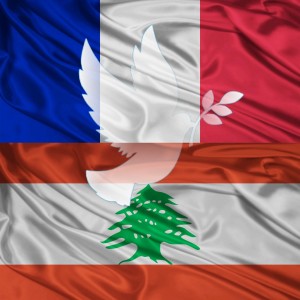 …Or don't pray at all. My thoughts are with ALL the victims of extremist ideologies (religious and non-religious ones). Whether you pray or don't pray, do not use this as an opportunity to promote or condemn people of faith. As with Charlie Hebdo, Muslim policemen and security guards were among those trying to stop the terrorists. Nor is it the time to berate people for turning their Facebook profile pics French, although opportunities to easily do so in solidarity with Lebanon, Egypt, Syria, Turkey etc would be appreciated. I modified mine to include France and Lebanon, not either/or.
Reactionary responses will only lead to more radicalisation, terror, civilian deaths, in the wars of fanatical idealogues.
Now is not the time for shutting borders, scapegoating, retaliation – but, as with the reaction of Norway's prime minister Jens Stoltenberg after the terror attack on Utøya Island by far right white 'Christian' extremist Anders Breivik:
"Our response is more democracy, more openness, and more humanity…We will answer hatred with love."
Brevik believed in a "monocultural Christian Europe" and was against "multiculturalism" and "Islamization". Islamic State (ISIS/ISIL) believes in a monocultural Islamic empire. Its attacks in Beirut were against the wrong kind of Muslims – Shia. Elsewhere in Paris, it was against the hedonism of the infidel West. The justifications need not be consistent or rational, but they are forms of tribalism and monoculturalism, the fear and despising of that which is other. Nature and the world need diversity and multiculturalism to survive and thrive.
Now is the time to embrace refugees and migrants, not point out that just one or two of them out of the countless tens of thousands entering Europe may have been ISIS cells. Indeed, the 99.9% peaceful migrants, some Muslim, some Christian, some agnostic, were fleeing Islamic State or other state sanctioned terrors themselves. They too are victims. Innocent bystanders very often in the West's continued interference in the Middle East, whether past or present. Nobody has clean hands.
At a No to Hate vigil in Norwich – a city that has its own dark past with the Blood Libel, killing and expelling its Jewish population – last month, I spoke and ended with the words of Martin Luther King:
"Returning hate for hate multiplies hate, adding deeper darkness to a night already devoid of stars. Darkness cannot drive out darkness; only light can do that. Hate cannot drive out hate, only love can do that."
Whether John Lennon or Martin Luther King, I too am a dreamer and have a dream that one day we will all live as one, without hate, in an ideal world without the kind of idealism that kills your fellow human beings in the name of any belief – political, religious or nationalist.