UK Political Groundhog Day
Can you believe it? Nigel Farage is back in charge of UKIP, again – for the fourth time. We also have Maggie 'Theresa May' Thatcher redivivus in charge of the Conservative Party (MT/TM same initials!). Jeremy Corbyn is also the second leader Labour has had in a year. OK, so the previous one was also Jeremy Corbyn! I feel like I'm living in political Groundhog Day.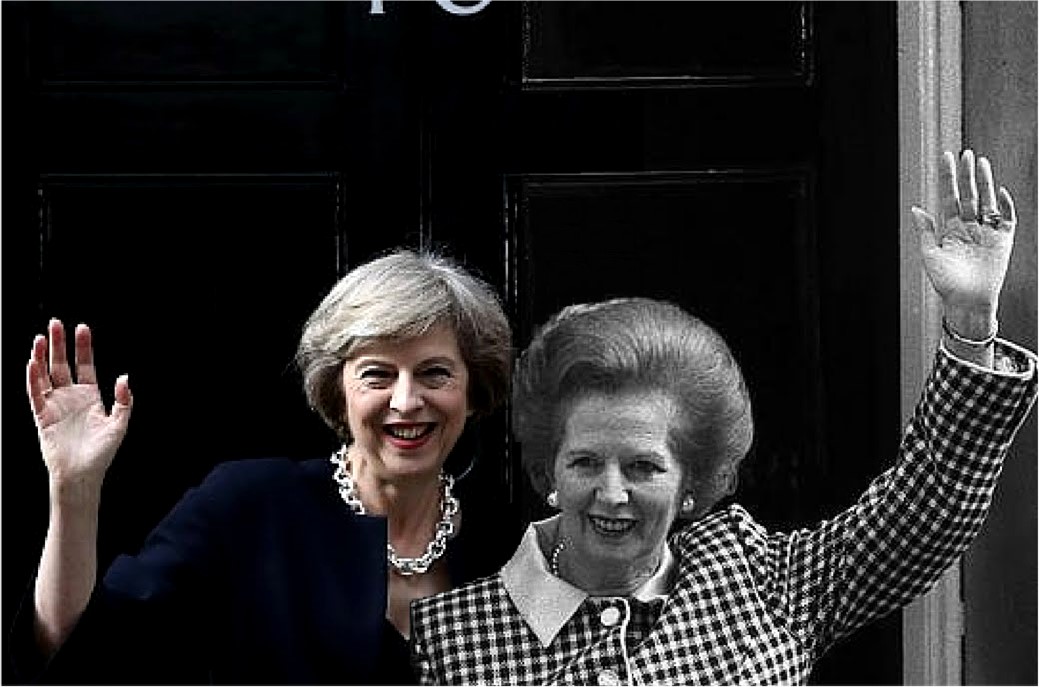 UKIP's fourth-time-around leader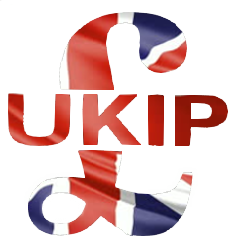 Admittedly, or allegedly, only a temporary reversion, but after Diane James' 18-day stint as leader, Nigel Farage has returned to the helm of UKIP.
"UKIP without a leader is more electable than Labour with one" – Nigel Farage
Neil Hamilton as an alternative UKIP leader, currently leader in the Welsh Assembly, would be a "horror story" say Farage and Hamilton in a comical show of unplanned unity.
Financial Markets and Economic Prospects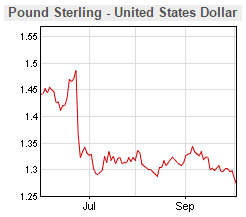 And whilst the FTSE-100 reaches new heights for the multinational wealthy with shares and global reach, the Pound is crashing towards Sterling parity with the Dollar ($1.27) and ignominy with the Euro (€1.13).
Back to the Future over the EU
John Major launched his fatal Back to Basics political message and policies in 1993, but Theresa May's message feels more like back to the 80s or even the 70s – before 1973 when we joined the EU. Now we are leaving it. When we joined, Britain was keen to avoid creating a rift between pro and anti-Europeans:
"Above all we should avoid creating a new, semi-permanent rift in British society, between pro and anti Europeans." – The Guardian, 1 Jan 1973
Post-Referendum and with Brexit's Article 50 due to initiate by March 2017, we have created exactly that with a very divided and divisive 48% Remainers and 52% Leavers society.
Currency falling backwards and downwards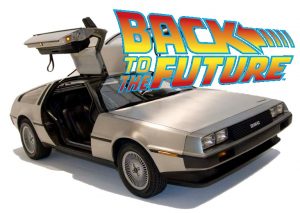 The Pound has only been this low once before in 60 years, back in 1985, when Back to the Future was released and the already defunct DeLorean (1983) was ironically the posited future of flying cars and time machines. In fact, without any irony at all, DeLorean or rather the new DMC is making fresh models of the DMC-12 car this year!
Recreating the Past rather than a Future
We seem to be recreating the past, rather than an inclusive or "brighter future" for all of Theresa May's talk about injustice and inequality – because it's selective inequality she'll help, and selective education she'll promote. And if, we can't trust Nigel Farage to actually resign, Boris Johnson to keep on message for longer than 4 days (Theresa May's joke at the Tory Party Conference, 5 October 2016), how can we trust that "Brexit means Brexit" or hope that it doesn't. We seem to be living in the past, having chosen to withdraw from European cooperation and community, back to tariffs and protectionism, back to a low Pound, xenophobic racism and divisions, and peddling failed political slogans that could have been ripped from 1970s/80s politics and posters – indeed during the Leave EU campaign some were. Theresa May, in her speech, ridiculed 'citizens of the world', as many Remainers describe themselves, as citizens of nowhere, even if it was in the context of criticising global corporations:
"If you believe you are a citizen of the world, you are a citizen of nowhere. You don't understand what the very word 'citizenship' means." – Theresa May, Conservative Party Conference 2016 (speech in full)
This reminds me of George Orwell's dystopian idea of citizenship in 1984! As for me, I'm a #proudcitizenoftheworld:
#proudcitizenoftheworld, still a citizen of #EU, proud citizen of #Remain city state of #Norwich, disgusted #citizen of the UK #LoveNotHate

— Katy-Jon Went (@katyjon) October 5, 2016
As was discussed today on TalkRADIO, for which I was interviewed, we are in dangerous territory here, using jingoistic language to appease the right whilst seemingly stealing centreground policies, but only for the few who are hard-working British citizens, not the "low skilled immigrants". Immigrant wealth-creators are welcome but not "wealth consumers", said Liam Fox at a fringe event. So that's no more asylum seekers or refugees then?
Theresa May also turned the tables, saying that now Labour is the "supporting voices of hate…the nasty party". Yet her language is more reminiscent of UKIP's xenophobia than any kind of utopian equality. Even The Times said of her speech that "The Tory conference was largely immigration policy by Ukip." It's a scary future not a bright future we are being presented with.