Saddened, shocked, but not sure I was surprised. Such was the sudden news of Robin Williams' apparent suicide at 63 that the Internet was awash with rumours last night that it was a ruse, a fake story. Details emerged overnight (British time) that he had indeed been found dead at home in Marin County, California, apparently having taken his own life. The latest information is that "Marin county sheriff's department lieutenant Keith Boyd confirmed that Williams was discovered hanged, and had apparently attempted to cut his wrists."
Owing to considerable empathy with his bipolar depression, this is a  tough article to write in memoriam to the wonderful Robin Williams, who I first watched aged 11 when he appeared as the alien Mork. Sadly he has returned to his home planet and left us the poorer, but we have over a 100 films and thousands of laughs to remember him by and the challenge to understand mental illness better over our lifetimes.
Update (11 August 2015): It is now a year to the day that Robin Williams passed on and he still makes me laugh and cry in equal measure and continues to inspire whether in life or role.
Films and Characters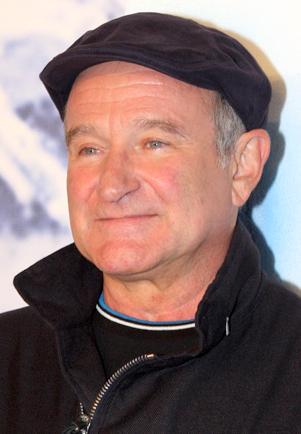 Last night I was preparing to watch The Birdcage film with my partner and a friend. We never got round to it, though I'd loaded it into the DVD up to the opening scene. It's now set for a memorial movie night with the memorable Armand. He was so versatile, able to play funny, straight, sad, young, old, real, fantasy, even a penguin or two in Happy Feet as the voices of Ramón and Lovelace.
Of his co-star in Happy Feet Two, 'La Toti' Sofía Vergara, Williams said "I'd walk 50 miles in the snow just to stand in her garbage … and I cleaned up that line!"
Williams appeared in over 100 films, as well as television and theatre, so versatile were the roles that he played. Whether as Mork or Peter Pan, he always looked like he would never grow up and would live forever – one reason we, as adoring fans, all feel the wrench of his going now.
Perhaps, most memorable for me, was Mrs Doubtfire, and the agony of a father doing anything to get close to his kids. Its long-posited sequel Mrs Doubtfire 2 will presumably now no longer be made.
He was scheduled to appear in several unfinished films, but one that just made it to completion and was screened this summer at the Los Angeles Outfest Film Festival is Boulevard (2014) in which he plays an older married man coming to terms with his secret homosexuality.
Another inspirational film for me was Dead Poets Society (1989), as I always wanted to be a maverick motivational teacher, much as my own inspired English teacher was when I was 13 – he'd sit on the desk and read to us Kafka, Tom Sharpe and Shakespeare rather than setting us essays. In the film Williams, plays Keating the English teacher, who challenges the pupils to see the world in different ways, standing on their desks, ripping pages from books that deadened poetry, encouraging them to carpe diem, "seize the day" and call him "O Captain! My Captain!" in reference to Walt Whitman's 1865 poem about the death of Abraham Lincoln.
"It is some dream that on the deck,
You've fallen cold and dead.
My Captain does not answer,
his lips are pale and still;

My father does not feel my arm, he has no pulse nor will;
The ship is anchor'd safe and sound, its voyage closed and done;
From fearful trip, the victor ship, comes in with object won;

Exult, O shores, and ring, O bells!
But I, with mournful tread,
Walk the deck my captain lies,
Fallen cold and dead."
Waiting for Godot
Williams appeared with his friend Steve Martin in a much acclaimed limited-run production in 1988 of Samuel Beckett's Waiting for Godot. A review said that "As the earthbound Estragon, Robin Williams is the same Robin Williams we have come to know and love for his manic intelligence, comic body language and perfect sense of timing. In this part, he is in bad need of a shave. Between convulsions, he gives unmistakable signs of a soul in puzzled torment."
The play is about two down-in-the-dumps men waiting for someone, possibly God (though denied by Beckett), to show up. Being unable to think of a good reason to leave, it becomes an eternal and continually disappointed wait. Williams' real life "puzzled torment" and wait is over and he has decided to leave us. A brave choice – a phrase that some people will not be comfortable with, but one that echoes my own experience, though I'm glad I survived now.
Stand-Up Comedy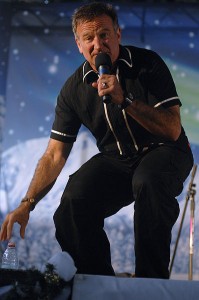 Williams began his stand-up comedy career in the mid to late 1970s, around the same time as his first film role in 1977 and appearance as Mork in Happy Days (1978) which led to the spin-off series, Mork and Mindy, which was hugely ad-libbed.
In the Happy Days Season 5 episode, "My Favorite Orkan", Williams, as Mork, tries to kidnap Richie and take him back to his planet but is foiled by the Fonz. Originally a dream sequence, it was so popular that it was edited so as to be real and allow for the character of Mork to have wiped their memories and reappear in Mork and Mindy as an exiled alien from the planet Ork where humour is banned. Oh Shazbot! Mork showed up again in a retrospective episode of Happy Days, "Mork Returns".
In 2004, he was voted 13th on Comedy Central's list of the "100 Greatest Stand-ups of All Time". It was his improvisation that got him the role of Mork, standing on his head at the audition. Ad-libbing often led to film and television scripts adapting to him, rather than him sticking to the lines. Much of his role as the genie in the animated film Aladdin (1992) was improvised.
In 2009 Robin Williams conducted a delayed 26-city US comedy tour called "Weapons of Self-Destruction", aimed at George Bush, rather than himself. He was hospitalised that year for heart surgery after announcing the tour in 2008. In 2010 he performed the show in Canterbury, New Zealand, and donated all the proceeds to the Red Cross and post-earthquake rebuilding projects.
I've often heard the phrase "the funny man of comedy" used of Williams, but aren't all comedians meant to be funny? To me it means someone who can laugh at situations rather than make jokes by taking someone down. The irony is of course that the funny man who appeared in Happy Days was an unhappy man.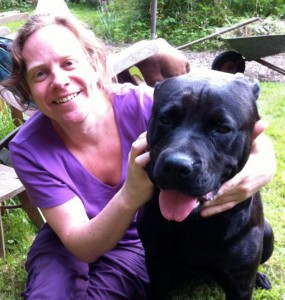 Just because someone can make us laugh, does not mean that they can make themselves happy. The daily battle with the black dog of depression and for Robin, at least, the associated 'demons' of drug and drink addiction, lifts momentarily in the manic moments of humour and comedy, but returns like a fog blanket blocking out the sun. Judgements of his addictions are insensitive, for those who've experienced depression, know full well that it can lead to other behaviours in order to survive or end the feelings of depression. Concert pianist James Rhodes called depression a "cloak of lead, a toxic second skin":
"Depression is like being forced to wear a cloak made of lead. You don't get to choose when to put it on and take it off. It is a second skin which gradually seeps into your own, real skin and poisons it until you are a walking, toxic, corrosive bundle of infectious awfulness. The thought of suicide is the only real respite and the only chink of light at the end of the tunnel."
Robin Williams was funny, depression is not, though he laughed at his own "demons", drink and drug addictions, which had returned to afflict him in the last few months. But that doesn't give us the right to laugh at his life, troubles or choices.
I've done stand-up comedy and did a whole set on my own suicide attempt, it was dark and dead pan. Someone even thought I'd made it all up and commended my 'acting'. In fact, it was the truth, often stranger than fiction, and my own surviving suicide and finally wanting to be alive again that enabled me to laugh at death and make fun of myself. That is not for others to do though. Doubly insensitive and offensive is the joke on Twitter I've seen about it now being an ideal time for Kellie Maloney (the transitioning Frank Maloney) to audition for Mrs Doubtfire 2, now that Robin is dead.
Others have taken to the web to say that they have no sympathy for those who take their own life, or suffer from alcohol and drugs addictions. The Guardian has had to moderate and delete about 10% of the comments on the report of his death. I've read of people on Facebook calling it "the pussy way out". So wrong. Suicide is often a decision to end not only self-torment but to end being a burden to others. It can take courage and bravery to attempt it, it is not a coward's way out as Fox News' breaking news editor and anchor Shepard Smith called it, it is the last straw for someone who is tired of fighting for survival every day. I'm not encouraging suicide, but I am saying stop judging it and view the person who has gone as now at peace.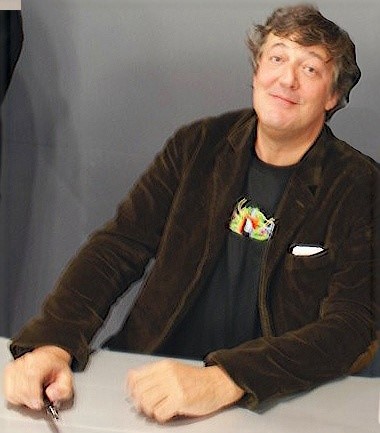 "How can someone so well-off, well-known and successful have depression?". This was said of Stephen Fry, but is doing the rounds about Robin too. Fry references an article by Alastair Campbell in which "he suggested changing the word 'depression' to 'cancer' or 'diabetes' in order to reveal how, in its own way, sick a question, it is. Ill-natured, ill-informed, ill-willed or just plain ill".  Fry writes about feeling sad, lonely, depressed, suicidal and the rights to seemingly illogically having those feelings.
"If you know someone who's depressed, please resolve never to ask them why. Depression isn't a straightforward response to a bad situation; depression just is, like the weather. Try to understand the blackness, lethargy, hopelessness, and loneliness they're going through. Be there for them when they come through the other side. It's hard to be a friend to someone who's depressed, but it is one of the kindest, noblest, and best things you will ever do." – Stephen Fry
Even when surrounded by loved ones, depression is a lonely disease, but having a partner or friend around has saved me from acting on suicidal feelings more than once in the past. It was when all alone, in the darkest hours of the night that I attempted it more seriously.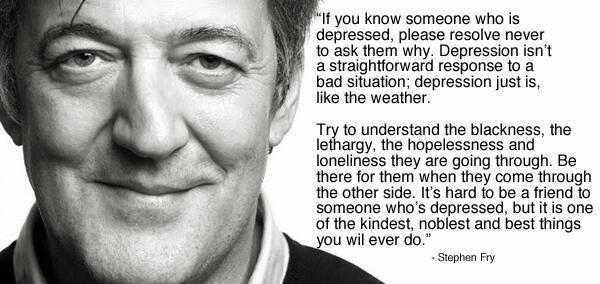 "I used to think the worst thing in life was to end up all alone. It's not. The worst thing in life is to end up with people that make you feel all alone" – Robin Williams
Very often there are no answers or solutions, and there should certainly be no judgements for what is in cause or effect a chemical imbalance in the brain. I've suffered from depression for over a decade and for the last 2 years been under investigation for a variant of bipolar or cyclothymia, Mood Affective Disorder. Fry has cyclothymia and whilst Williams never regarded himself as fully diagnosed, many clinicians think he had depression and Bipolar Affective Disorder.
Whilst the label may help with gaining the right support and treatment, it is irrelevant to how we treat people with the symptoms of the varieties of depression and addiction. We have not lived their life, seen inside their mind, and therefore do not know the balance of accountability for their own actions and suffering under the weight of seemingly intransigent conditions that afflict people indiscriminately and unfairly.
Depression disables, debilitates, and is often met with misunderstanding that you can do something about it by pulling yourself together, getting out more, getting up or some such chivvying coaching. Similarly, with suicide, the offers to "talk to me" before you try it next time, or of it being a "selfish way out" that hurts others, are ignorant, even if often well meant, thoughts. Suicides can be planned or spontaneous, cries for help or calls for the help and feeling a burden on others to end, persistent or momentary feelings of the need for it all to stop, the feeling of powerlessness or the only way to take control.
Dean Burnett in the Guardian called it a "staggering ignorance of mental health problems" to refer to suicide as a selfish act. Suicide and depression are not selfish. Williams had access to the best help around, but he was the "clown that could not be fixed", as Simon Jenkins writes:
"There was no help that Williams and others like him could not and did not receive. It failed. All illness is a great leveller, but none levels like mental illness. It remains the poor relation of medicine. Research is paltry. Therapies are halfhearted. Drugs are primitive."
One-in-four of us will get a depression related illness. Yet it receives a small percentage of even 1/40th of the medical research and treatment budget.
Devastating news about @robinwilliams — knew him a little and liked him a whole lot more. A brain wired like no other and so so kind.

— Stephen Fry (@stephenfry) August 12, 2014
Family
Robin Williams' favourite children's book was CS Lewis' The Lion, The Witch and The Wardrobe which he would read out loud to his kids. Famous for his funny voices, when reading it to his daughter, named after Princess Zelda from The Legend of Zelda computer game series, she said "Don't do any voices. Just read it as yourself." One of the hardest things in life is to be yourself.
His third wife and now widow, Susan Schneider, said:
"I lost my husband and my best friend, while the world lost one of its most beloved artists and beautiful human beings. I am utterly heartbroken."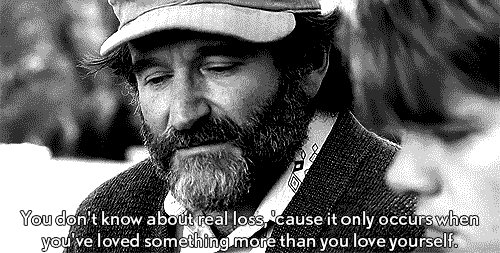 Tributes
Fellow actor and comedian Steve Martin, tweeted that he "could not be more stunned by the loss of Robin Williams, mensch, great talent, acting partner, genuine soul." 'Mensch', whilst simply meaning "human being" is a Yiddish idiom for a genuinely good person, a real "stand-up guy".
Barack Obama, in offering condolences, referred to Williams as "one of a kind":
"Robin Williams was an airman, a doctor, a genie, a nanny, a president, a professor, a bangarang Peter Pan, and everything in between. But he was one of a kind. He arrived in our lives as an alien – but he ended up touching every element of the human spirit. He made us laugh. He made us cry. He gave his immeasurable talent freely and generously to those who needed it most – from our troops stationed abroad to the marginalized on our own streets. The Obama family offers our condolences to Robin's family, his friends, and everyone who found their voice and their verse thanks to Robin Williams."
Tributes will continue to flood in from fans, friends and fellow entertainers, Sarah Silverman described him as "pure love" and Stephen Fry sad he was "so so kind".
At one point over half the trending tags on Twitter were Robin Williams related including #RobinWilliamsWillLiveOnForever.
George Takei said "May the heavens be brightened with your singular glow" and several have commented on Twitter saying that now he can make God laugh. Friends have expressed sadness, referenced mental illness and one wrote "I can't believe Mindy is Morkless", an apt end for how it all began back in 1978.
Gifted, manic, funny, sad, tormented, lost to us, but now at peace. RIP
[This article is an expansion of one first published here]