International Men's Day, 19 Nov
Yesterday was #InternationalMensDay (IMD) – not a simple awareness retaliation day to Women's Day but an acknowledgement, since 1999, that privilege and difference are often relative and contextual. Society does make it harder for men to talk, share, open up, acknowledge depression, career pressures etc. Men's mental health is such that suicide can be their biggest killer, indeed, silence kills. Yes, feminists can argue that every day is men's day, but in the particular sphere of suicide, there needs to be a spotlight on men and the fiscal and fragile crises that so often masculinity prefers to conceal. Similarly, whilst young LGBT people have high suicide risks, one group most prone to it is white men aged 85+ whose suicide rate in the US is six times the national average, closely followed by Native American males.
World Suicide Prevention Day, 10 Sep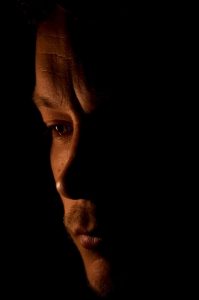 Men are more than 3 times as likely to take their lives as women (4 times in the USA), with rates of 16.8 per 100,000 for men and 5.2 per 100,000 for women in the UK. Women try suicide more than men, but male suicide methods are more likely to result in death.
The highest suicide rate in the UK in 2014 was for men aged 45-49 at 26.5 per 100,000 with the North East of England most vulnerable. Whilst the overall suicide rate fell 1981 to 2007, austerity and cuts to services have seen annual rises since with the male rate last year, the worst since 2001.
385 men-a-month take their own lives in the UK; it is even worse in the USA, at 2759, 1.5x more likely per capita. In Japan, it is the leading cause of death in men aged 20-44.
Even so, Japan is not the worst. Lithuania is twice as high at 51 per 100,000 and Guyana at 71 per 100k is ashamedly the world 'leader'. The USA ranks #46 and the UK #101 for male suicide.
Not a laughing matter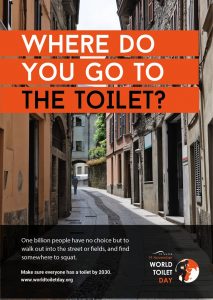 Men's mental health is not a joke. November 19 was also World Toilet Day, and whilst jokes about leaving the toilet seat up abounded on twitter – including by me, whilst not directly aimed at men's health, sanitation and sanity are not laughing matters when one billion lack a toilet and half-a-million men each year die by suicide and many millions more try. Whilst depression and mental health issues account for the majority of cases, for men in particular, financial and career pressures are significant factors. Education, because it brings with it greater economic opportunities and perhaps better communication skills, is a reducing factor, except among certain professions whose jobs give them access to pharmaceutical drugs.
Learn to Talk & Listen
The old Second World War adage and poster campaign that "Careless talk costs lives" could be turned on its head – "Learn to talk and save lives". Partners and friends of men in crisis, similarly, need to learn to listen and not diminish the pressures that drive them to drink, depression and suicide. Suicide, at one every 40 seconds and on the rise (predicted to be one every 20s by 2020) is preventable is we make it ok for everyone to talk about mental health, men in particular, and we also end the worst effects of austerity where health and welfare cuts are exacerbating the problem and denying access to solutions.