Transgender Day of Remembrance 2016
Every 29 hours a trans person is murdered in the world, 295 were reported up to this year's annual 20 November Transgender Day of Remembrance (TDOR). Most, some 85%, were in the Americas, but even in Europe, 5 were killed in each of Italy and Turkey. In Asia at least 11 across India and Pakistan. North America had 23 reported murders of transgender people, but Brazil had 123, ten times as many per capita. Honduras is, in fact, the most dangerous place per head of population, twice as bad as Brazil, with 89 people killed over 8 years of reporting. Over the last 8 years, some 52 trans people have been stoned to death – and not by ISIS, one just 3 weeks ago in Brazil; 630 were killed in the street, many as sex workers, but it begs the question about bystanders and communities not noticing or standing up as allies; one victim in Pakistan was refused medical treatment because she was trans, speeding her death.
These numbers are just the tip of the iceberg as statistics are based upon scouring news reports and some people may only be listed as a sex worker and/or their trans status not mentioned. Some may not have been killed because they were trans, but many were. Also, the numbers do not include the 33-50% of trans people who also try to take their own lives through suicide.
2264 Trans Lives lost Violently
Over 2008-2016 since the Trans Murder Monitoring (TMM) TvT Project has been running, 2264 have been killed. By far the largest, 541 were sex workers, but 99 hairdressers and beauticians, 34 artists, and 25 activists were counted among the dead as well as 9 religious leaders.
Trans Awareness Week/Month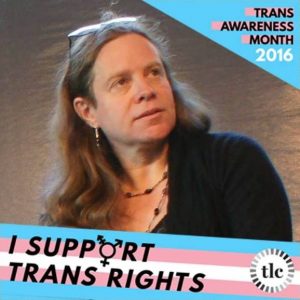 As an antidote, it has been a pleasure and a privilege to be involved in several talks and discussions during Trans Awareness Week, or even a full month being celebrated by some. UEA, my local university, was particularly busy with events on each day, in conjunction with other societies such as FemSoc and Pride. Events covered non-binary questions, trans student politics, Ava Rollason sharing her colourful life and journey, and the growth of diversity and even dissent within and towards trans* identities.
Trans Visibility without the Violence
Trans people have indeed reached a "tipping point" and yet that has not diminished their risk of harm – self, and assailant-based. With shockingly high suicide risks, 80% consider it, and 33-50% act on it, trans people are especially vulnerable, and now, especially visible.
With around 0.75 to 2.5% or more people identifying as transgender and/or non-binary, one interesting visualisation is that there could be on average around 250-1000 trans* people at each UK premiership football match.
Visibility without risk of violence is what trans people are seeking, although many would no doubt prefer a form of passing invisibility as opposed to a discriminatory erasure or prejudicial ignorance.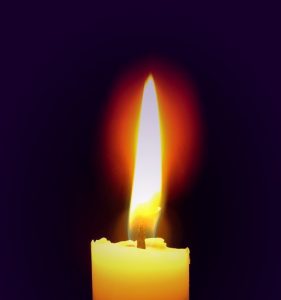 Many have called 2015 the year of transgender visibility, after 2014's "transgender tipping point" but what does that make 2016? One hopes that whilst deaths and murders are on the rise, that also, acceptance, diversity, and rights, are also increasing, and the killings are a temporary peak and will subside as countries make healthcare and transition access easier and more affordable, reducing the risks of sex work as a means of paying for surgeries. It should be noted that the primary victims of trans violence are trans people of colour, and that Trans Lives Matter and Black Lives Matter should be trending side by side, particularly as they were at the forefront of the emergence of trans rights in the USA. This month we remember the dead, celebrate the living, and offer hope to transgender people all over the world, and stand against the hate that takes so many of our lives.