Brexit means…
Having your cake and eating it:
1. Leaving the EU and complaining about not having the EU's backing on Gibraltar anymore. Oh and apparently "Theresa May would go to war with Spain" over it, says former Tory leader. It's like the Spanish Armada all over, in a week that has seen Theresa May also compared to Elizabeth I by Jacob Rees-Mogg, a comparison she once made herself.
2. Marching against multiculturalism (EDL & Britain First) and not getting the irony of bemoaning Halal ingredient sourcing in Tikka Masala – seeing curry as British and Christian!
Following a recital of the Lord's prayer, Golding warned his audience about east London's Brick Lane and its apparent "mobs", telling supporters he was also finding it impossible to eat tikka masala now because of the preponderance of halal meat. Golding added: "We are the face of the future." – The Guardian
3. Wanting £350m back for the NHS but not the Europeans that staff it.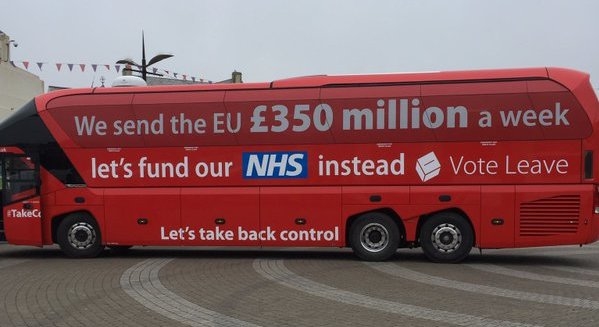 4. Beating up an asylum seeker in Croydon – a place that evacuated its own children during WWII because they were being bombed.
Let us not be mistaken, this is the true Croydon #RefugeesWelcome pic.twitter.com/VKJ2KKUywD

— Croydon Citizens (@CroydonCitizens) April 2, 2017
5. Demanding the right for the UK to leave the EU but not for Scotland to leave the UK.
6. Wanting cheap food (Aldi and Lidl – German supermarkets), wine (usually French, Italian and Spanish) and clothes, yet not acknowledging the labour and sources that go into making them, whether in Lincolnshire fields at 5am, Eastern Europe, or further afield.
7. Loving foreign holidays in countries whose nationalities you spew at when back home, and expecting them to speak English in England, AND English when you visit them as a tourist abroad.
8. Wanting more money and jobs but not the endeavour, hours, productivity and wages that go into building a business. Immigrants are more likely to start self-employed businesses, contribute more to the economy, create employment than nationals.
9. Opposing immigration but not one's own genes and forebears who are probably part Norman French, German Saxon, Norse Viking, Flemish-Dutch, Irish etc.
10. Add your own – the list could go on…
It's an imperialistic (Great) Britain First attitude that takes what it wants from the world but does not give back or support the world from which it has taken. That, to me, is not Great Britain and the United Kingdom, but Lesser Britain and the Broken Kingdom.
We need to remember our roots, celebrate cooperation and community, discover disparate cultures and diverse expressions, and learn to share our resources with our European and global neighbours. Not to mention stamping out hate, xenophobia and bigotry wherever it rears its ugly head.