For Trans People, the Personal is getting very Political
If the personal is political, then being trans has certainly become overly politicised in the last few months. Most transgender people just want to get on with their lives, not poke their heads above the parapet and be overtly public each Transgender Day of Visibility (#TDOV). 2014 was called the "transgender tipping point" and 2015 the year of transgender visibility, but 2017-18 is fast becoming the year of the war on women and trans.
Sex Wars and Gender Recognition
The Gender Recognition Act (2004) aided that for some but not for all since it was not relevant to many transitioning people being mainly a requirement for pre-Equal, well Same-Sex anyway, marriage legal innovation. It is now front and centre of the new battle within feminism(s), the so-called "War on Women", discussion of who or what is a woman, access to single-sex spaces and support services, and updates to the GRA.
"United We Stand, Divided We Fall"
We divide and misrule at our peril. Surely, to stand on the right side of history is to be on the side of progress towards human rights for all, not resisting them. Fourth-wave feminism understands intersectionality and trans sisters far more inclusively than second-wave feminism. This unfortunate fight is as much a battle within feminisms as it is between genders. Interestingly, just 59% of Mumsnet users call themselves feminists yet many have joined the trans resistance, i.e., are resisting the extension of gender-identity rights.
That said, there are peaceful cooperative ways to discuss legal provisions among those that are affected by the laws. Though, to be honest, since the majority of trans people don't even bother with a Gender Recognition Certificate (GRC) and have been accessing the most appropriate spaces and services to their gender or stage of transition for years, it hasn't been a 'problem' until now. Equally, over half-a-dozen countries have introduced gender self-ID since 2012 to no known problems.
The UK seems to be unique in perceiving it as a massive attack upon the rights of and risks towards women. It is also tearing the Labour Party apart, much as the current discussion of alleged anti-semitism within it is. The vitriol of calling both trans activists and 'TERF's (see below) 'Fascists' is laughable since the majority of those fighting each other are Socialists, Marxists, and generally people on the Left of British politics, several of whom have been suspended or ejected from the Labour Party over this issue.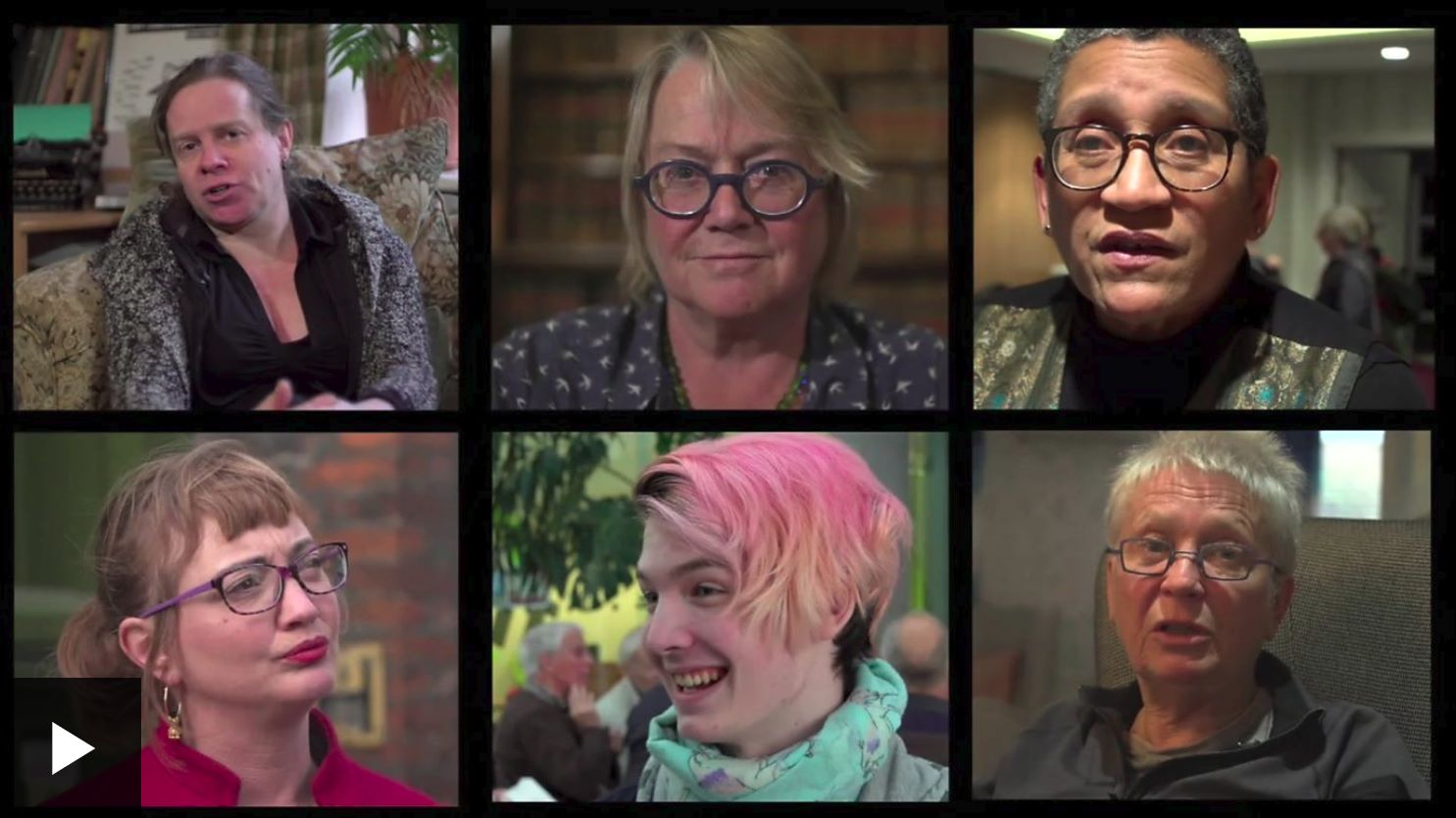 Visible Transgender History
One vocal opponent (aka 'TERF' or a Radical Feminist who opposes the inclusion of trans women in female spaces and a term considered a slur by them despite its reasonably accurate abbreviated description) said this week that "Transgenderism wasn't a thing. It didn't exist 30 years ago."
You will of course notice it was only lesbians and gay men. No trans. Transgenderism wasn't a thing. It didn't exist 30 years ago. I marched and campaigned against Section 28 as a young lesbian. #WarOnWomen #WarOnLesbians https://t.co/U2LtwA9532

— Anne Ruzylo XX ♀ (@sargesalute) March 28, 2018
That is akin to the Australian MP, Bob Katter, who recently claimed that LGBTI people had only been around for 60 years.
The willful ignorance of the history of transgender, third gender, and gender non-conforming individuals, is astonishing here. Not to mention, the nearly 50-years-ago trans-washing of the Stonewall riots (1969) and the numerous trans women and transvestites involved in protesting police violence and state criminalisation of LGBT people.
"people have been crossing gender boundaries for millennia and in all kinds of civilisations" – Christine Burns, History Today
All of these transgender people (a third of whom are trans men) and thousands more clearly existed 30 years ago and had surgeries more than 40 years ago:
Lili Elbe (1882-1931), Alan L. Hart (1890-1962), Michael Dillon (1915-1962), Roberta Cowell (1918-2011), Christine Jorgensen (1926-1989), Jan Morris (1926-), Jacqueline Charlotte Dufresnoy aka Coccinelle (1931-2006), Renée Richards (1934-), April Ashley (1935-), Lou Sullivan (1951-91), Caroline Cossey (1954-), Stephen Whittle (1955-).
Medical Research & Mutual Respect
"Respectful, calm debate is necessary. How society and medicine deal with gender requires critical review in terms of the potential for unintended harms, even if there are no easy answers." – Dr Margaret McCartney: Medicine must do better on gender, BMJ
Ongoing research is clearly needed and continues to show a biological/nature more than social/nurture origin of gender identity without it being a question of respecting people's self-identity, whether part of gender dysphoria or not – something I struggled with for years.
"Considerable scientific evidence has emerged demonstrating a durable biological element underlying gender identity. Individuals may make choices due to other factors in their lives, but there do not seem to be external forces that genuinely cause individuals to change gender identity. Although the specific mechanisms guiding the biological underpinnings of gender identity are not entirely understood, there is evolving consensus that being transgender is not a mental health disorder." – Endocrine Society
We sorely need a message of mutual respect and inclusion not trans exclusion, but the way it is being discussed in a verbally violent polarised way is making it a debate about people's identity, human rights, legal protections (I admit these go both ways within the EA, but not the GRA) and making it seem as if trans women don't care about natal women's rights to freedom from abuse.
We should be fighting abuse together
Violence towards women is something that should not be projected onto the vast majority of trans women as if it were some kind of demonising 1980s homosexual moral panic.
We need to fight and protect against Domestic Abuse and Sexual Violence (DASV) together not apart.
No transfeminine person is trying to close down the discussion of the abuse of cis women and girls we are simply saying we need an expansion of that discourse to accommodate our experiences too – given that its the same men abusing us all often its in our shared interest!

— S H O N (@shonfaye) March 28, 2018
The majority of the victims are indeed women (including trans women) and the majority of the perpetrators are men – 90% of whom are known to victims, so the idea of 'stranger danger' and men using female self-identity to access women's safe spaces is an extreme rarity and not indicative of real trans lives.